ClearCorrect® in Clifton
---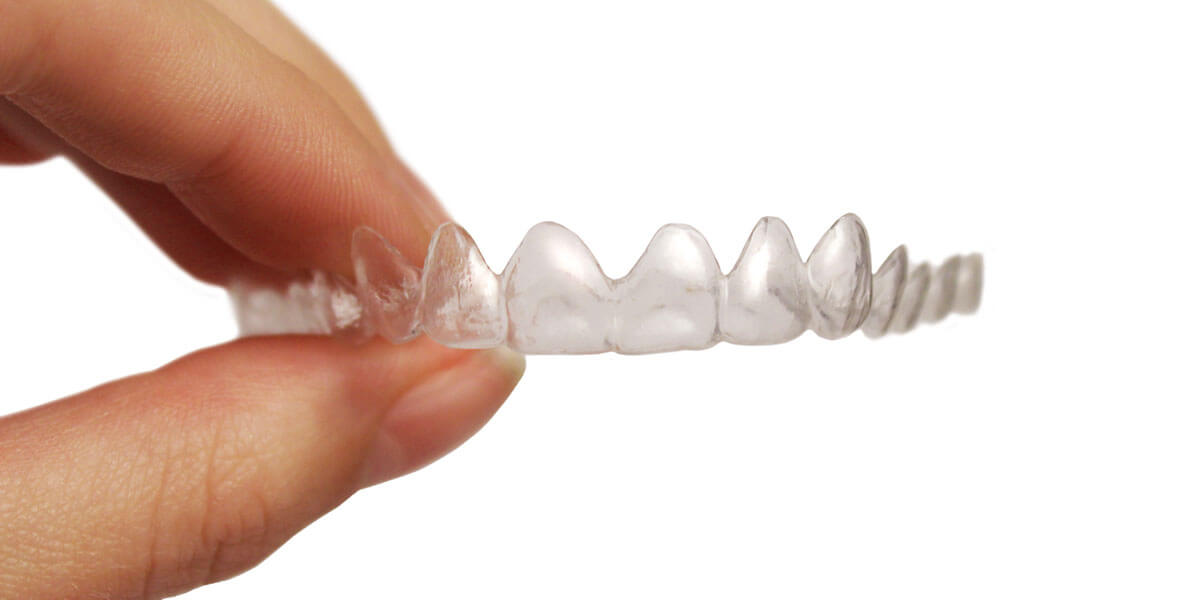 ---
Paramount Dental Arts offers ClearCorrect Dental Aligner treatment in Clifton, NJ. Call 973-777-1772 to learn more or to schedule an appointment.
---
What Are ClearCorrect Dental Aligners?
---
As their name suggests, ClearCorrect is a clear and discreet way to straighten your teeth. These dental aligners are part of a therapy designed to gradually put pressure on your teeth enough to cause them to move over time.
This type of treatment is just as effective as traditional metal braces and can correct most alignment issues with teeth. They are removable, making everything much easier, such as eating, brushing and flossing, and such. You just have to remember to put them back in when you are through since the effectiveness of the treatment is contingent upon you wearing them. On average, the aligners should be worn between 20-22 hours each day, as a minimum.
---
Benefits of ClearCorrect Dental Aligners
---
ClearCorrect dental aligners are a highly-effective method of reaching a straight smile. Along the way, you will find that it comes with many other benefits, too - especially when compared to traditional braces.
A comfortable, removable solution.
Save time by having the aligners at home and with fewer trips to the dentist required.
Easy to stay up on your oral hygiene when you can just remove the aligners, brush, floss, and go!
Increased confidence due to discrete straightening.
Great results every time.
---
Are You a Good Candidate for ClearCorrect Dental Aligners?
---
ClearCorrect is a great option for adults or teens who are seeking treatment to correct the below issues but want to be discreet.
Overbite
Underbite
Cross bite
Open bite
Narrow arch
Crooked teeth
Gapped teeth
Overcrowded teeth
---
Why Choose Paramount Dental Arts?
---
We are as excited for you to have a straight, beautiful smile as you are. Why? Because we care about our patients and we are committed to their oral health needs. At Paramount Dental Arts we think that everyone is deserving of a smile they can be proud of - and we use a variety of methods to help them achieve that.
One such way is ClearCorrect aligners.
---
FAQs
---
How often do you change ClearCorrect aligner trays?
---
Treatment may vary based on your particular needs. You will have these at home and will change them based on the schedule set forth by your dentist - typically every two weeks. Every other month or so you will likely have an appointment for your dentist to check your progress.
---
Are ClearCorrect aligners the same as Invisalign?
---
No, they are not the same thing. However, both are effective brands that sell clear aligners.
---
Can I drink coffee while wearing my ClearCorrect aligners?
---
It is not recommended that you drink coffee while wearing ClearCorrect aligners due to the fact that it could cause staining, leave you at higher risk for cavities, and the heat from the coffee may actually warp the aligners. Here's what you can do -- remove the aligners and then drink your coffee. It's that simple.
---
Do ClearCorrect aligners really work?
---
Absolutely. This discreet way of straightening your teeth can be just as effective at straightening your teeth as traditional metal braces.
---
Who isn't a candidate for ClearCorrect?
---
While ClearCorrect is great for many people, it may not be an effective solution for those with complex orthodontic issues. It is recommended that you speak to your dentist to determine the best course of treatment for your teeth.
If you would like to learn more or are ready to schedule an appointment, call 973-777-1772.