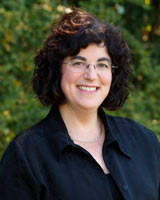 ---
Roberta
---
Office Manager
---
Roberta is the glue that binds the office together.  Since starting here in 1999, she makes sure everything is taken care to perfection and that the office runs smoothly from day to day.  She keeps the technology moving forward and is always on the cutting edge.  Roberta brings experience from her BS in biology and postgraduate work in finance which allows her to share her vast expertise in business and computer-based knowledge to keep our office humming.  If you ever have a problem, Roberta is there to solve it.
Roberta has been married for over 35 years to a great guy, Jeff – a former chef, who cooks for her every day!  They have three wonderful sons who she loves to spend time with even though they are all grown and on their own.  When she's not working, Roberta loves to travel and spend time with outdoor activities all year round such as hiking, skiing, and playing golf.
---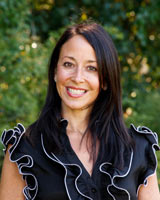 ---
Zahava
---
Dental Hygienist
---
Zahava has been working with this team for more than 20 years.  Her skills as a dental hygienist are unprecedented and you will leave our office with that great feeling of spotless teeth and gums.  Her thoroughness and compassion for her field match her dedication to improving patients' dental health.  Zahava's patience and caring shines through with all her patients, whether they are 3 years old or 93 years old.
Zahava and her husband Jeff are blessed with two beautiful children, Jadyn and Adyna.  Like their parents, both daughters share an abundance of joy for theater, music, dance, and the performing arts.  Zahava's hobbies include fitness, running marathons, hiking, arts and crafts, singing, dancing, travel, baking, decorating, and fashion.
---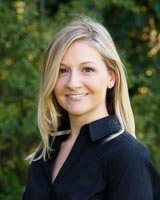 ---
Jaclyn
---
Dental Hygienist
---
Jaclyn has been a dental hygienist, practicing in both Bergen and Passaic Counties, since 2008. We are proud and privileged to have Jaclyn in our close family of patients and staff. After earning her dental hygiene license, Jaclyn graduated from UMDNJ with a bachelor's degree in health science. Once you meet Jaclyn, you will see how outgoing and passionate she is as your hygienist. She believes there is nothing more rewarding than making a difference in someone's life by improving their oral health.
Jaclyn has been married to her wonderful husband for over seven years. She enjoys spending time with her daughter Madison, visiting Disney World, and spending time with family and friends.
---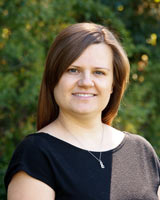 ---
Iwona
---
Dental Assistant
---
Iwona joined our team in 2012 after graduation from Berdan Institute four years before.  She is an excellent assistant who works seamlessly alongside Dr. Schild.  Iwona's friendly, soft-spoken personality always makes our patients feel comfortable and relaxed during their dental treatment.
Outside the office Iwona is a busy mom and devoted wife.  During her free time, she likes to go on day trips with her husband and two children, Olivia and Daniel.
---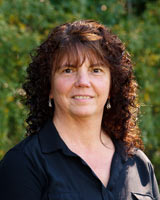 ---
Jane
---
Dental Assistant
---
Jane has been working with our team since 1987.  In the beginning Jane worked in all aspects of the practice:  making appointments, handling financial arrangements, sending insurance claims, and assisting the dentist chairside.  Jane is not only a registered dental assistant, but also worked as an EMT in Sussex County.  Her extensive dental and medical knowledge put her at the top of her field as a dental assistant.  Jane will make you feel relaxed and comfortable, and after you've met her for the first time, you'll feel like you've known her your whole life.
Jane has been married for over forty years.  She has four great children and seven grandchildren who are the light of her life.  Her weekends are usually spent cooking and being with family.
---