Family Dentistry in Clifton
---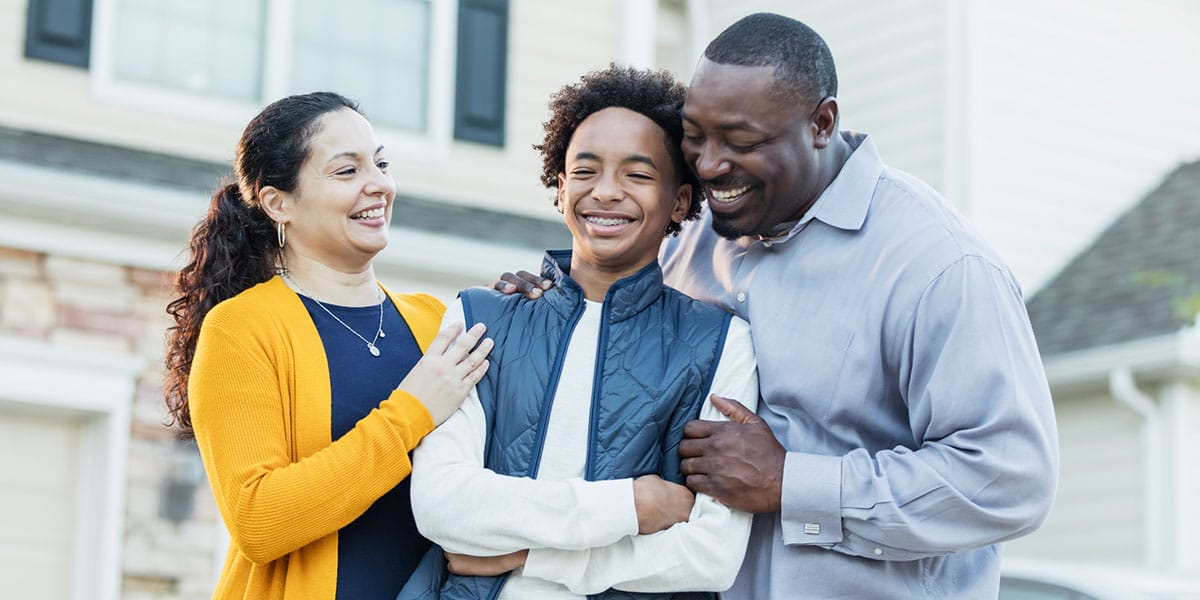 ---
Paramount Dental Arts performs family dentistry procedures in Clifton, NJ. Call 973-777-1772 to learn more or to schedule an appointment.
What Is Family Dentistry?
---
Family dentistry involves treating patients at every stage of life. These dentists offer families a comprehensive list of services, such as a general dentist, but they often have more experience in dealing with children and teenagers, as well as adults.
At Paramount Dental Arts, Dr. Schild has extensive training and experience in working with children and adults alike, allowing us to offer family dentistry to our patients.
---
Benefits of Family Dentistry
---
There are many ways in which family dentistry can benefit those in your life.
Dental care is much easier to schedule since you can set appointments for the entire family. There is no need to travel to different dental offices or deal with calendar conflicts when everyone sees the same dentist!
Develop trust and confidence with your family dentist as you build a relationship over time.
Family dentistry offers a wide-range of services so that many dental procedures can be handled in the same office.
Because you will see your family dentist for all your dental needs, your thorough dental history will be kept in one place.
Set a positive foundation for young ones as they see parents and older siblings interact with the dentist.
The entire Paramount Dental Arts team works together to ensure that everyone in your family has access to all the benefits of family dentistry.
---
Procedures Offered
---
We offer many different general dentistry procedures to our patients, regardless of age. These include:
Cleanings
X-rays
Fillings
Sealants
Root canals
Extractions
Crowns
Bonding
And that's just to name a few!
---
Why Choose Paramount Dental Arts?
---
If you are tired of running your kids all over Passaic county for their dental appointments and scheduling yours so there is no conflict, then it may be time to consider a change. At Paramount Dental Arts, we are experts in providing an inviting office space for your entire family. And we do so with gentle hands and a high level of trust.
We understand that special care needs to be used when treating young patients to give them the opportunity for a positive dental experience. After all, the visits they have as young children will set the tone for their future oral health.
We use only the best technology and dental procedures.
We are 110% committed to treating the dental needs of your entire family.
We work hard to transform your smile into one you are proud of.
And, of course, our high level of compassion shines through it all.
---
FAQs
---
Why is a family dentist important for your oral health?
---
Staying on top of your oral health is important for your overall health. When you find a dentist you have confidence and trust in - such as a lifelong family dentist - you are more likely to maintain good oral health.
---
Is a general dentist a family dentist?
---
No, not always. A general dentist may or may not treat patients of all ages. A family dentist, however, performs general dentistry procedures and treats patients of every age.
---
Why choose a family dentist instead of a pediatric dentist?
---
Aside from convenience, a family dentist is trained to handle the dental needs of both adults and children. That means they can offer many more options than a pediatric dentist - and even minimize the need for referrals. Everyone in the family can develop a rapport with the dental team.
---
How often should my family see the dentist?
---
While it depends greatly on your dental needs, everyone should see the dentist at least once per year. Though, every 6-months is the ideal recommendation. During these visits, you get a professional routine cleaning and thorough examination. Not only does this benefit overall oral health, but it can address any concerns before they get out of hand.
If you would like to learn more or are ready to schedule an appointment, call 973-777-1772.
---