Prosthodontics in Clifton
---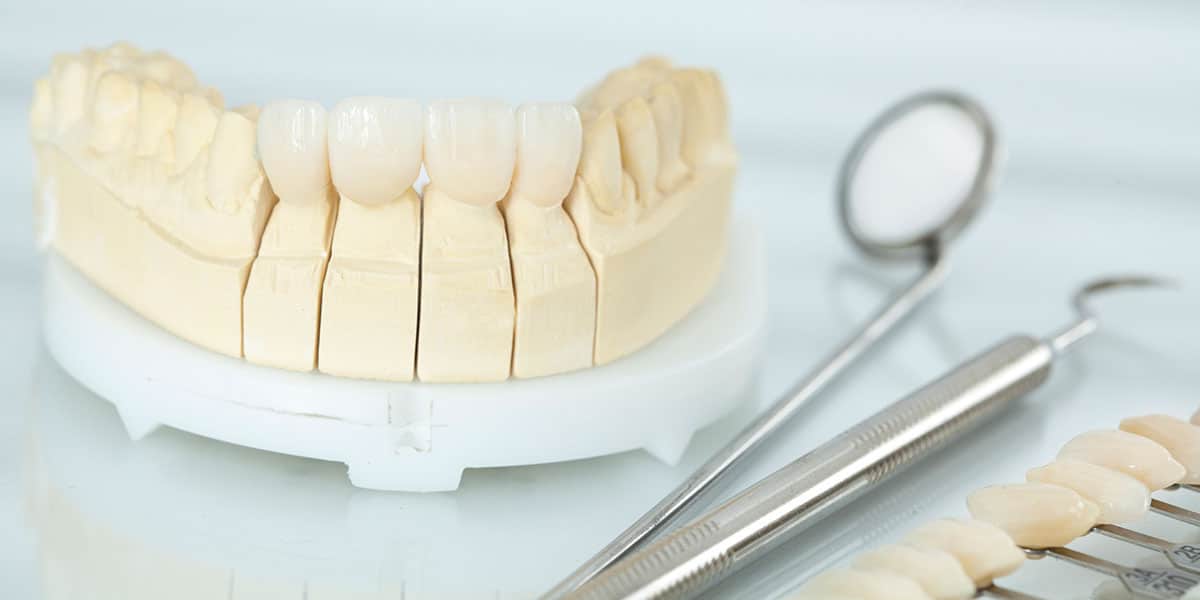 ---
Paramount Dental Arts provides prosthodontics treatment in Clifton, NJ. Call 973-777-1772 to learn more or to schedule an appointment.
What Is Prosthodontics?
---
Prosthodontics - also referred to as prosthetic dentistry - is an area of dentistry that concentrates on the aesthetic restoration and replacement of teeth to their proper form and function. It often involves complex dental and facial issues. Restoring and replacing teeth with alternatives may be necessary to gain the ideal function of the mouth and teeth.
It is not uncommon for prosthodontics to include issues such as missing teeth, cleft palates, snoring disorders, TMJ disorders, jaw function, injury or trauma, and sleep apnea.
---
Benefits of Prosthodontics
---
Sometimes dental issues arise on their own, other times they may appear due to certain health conditions or trauma. However, when the need for complex dental care to restore both function and appearance arises, you need a dentist trained in prosthodontics. Here are a few of the benefits you can attain:
Replace missing teeth
Approve the appearance of your teeth
Adjust or realign your bite
Not only does prosthodontics take care of your dental needs, but it can also bring you some much needed comfort and relief, too.
---
Procedures Offered
---
Paramount Dental Arts offers many prosthodontic procedures, including:
Bridges
Crowns
Dental Implants
Dentures
Fillings
Occlusal Disease Treatment
Veneers
---
Why Choose Paramount Dental Arts?
---
At Paramount Dental Arts, we are a comprehensive dental practice that is experienced in providing complete oral rehabilitation and treatment. We want our patients to have a restored
smile that they feel confident with -- while being as comfortable as possible throughout the entire process.
Prosthodontics is the type of dentistry that gives our team of visionaries the ability to combine the art of creating a smile and the science behind exceptional dental work in order to leave you with a smile that is as beautiful as it is healthy.
---
FAQs
---
Why is it important to replace missing teeth?
---
Aside from aesthetic reasons, teeth support one another. When you lose a tooth, the surrounding teeth can begin to shift to fill in that empty space. In addition, eating with missing teeth puts a lot of stress on your other teeth.
---
What are veneers?
---
Veneers are a cosmetic restoration that hides any imperfections, such as large gaps, chipped teeth, or discolorations. They are thin pieces of porcelain that are bonded to the front of the tooth, offering both strength and beauty.
---
Is bone grafting always necessary for dental implants?
---
Bone grafting adds to your jaw bone, making it stronger and better able to support the dental implant. It is not always necessary before an implant but may be recommended depending on your jaw bone density.
---
What is occlusal disease?
---
Occlusal disease occurs when teeth are severely misaligned and cause damage to the jaw muscle, teeth, and joints. It can often be treated with various prosthodontic treatments.
If you would like to learn more or are ready to schedule an appointment, call 973-777-1772.
---