General Dentistry in Clifton
---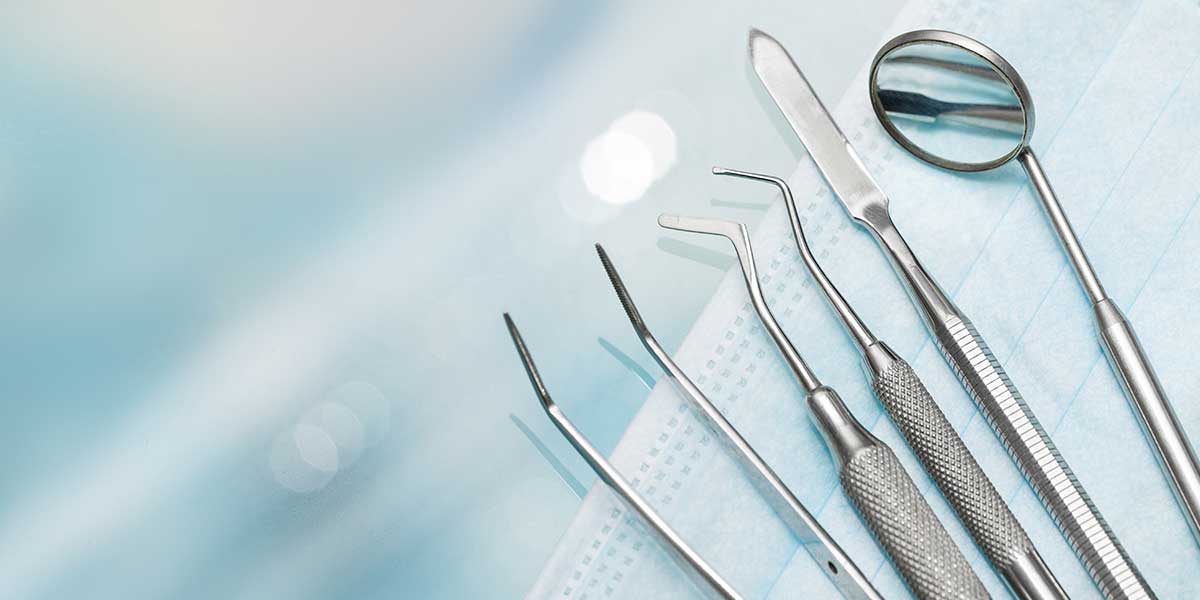 ---
Paramount Dental Arts performs general dentistry procedures in Clifton, NJ. Call 973-777-1772 to learn more or to schedule an appointment.
---
What Is General Dentistry?
---
General dentistry includes a combination of both preventative and restorative dentistry services. This means handling routine care like professional cleanings and learning proper brushing and flossing skills, as well as restorative treatment due to cavities, decay, broken teeth, etc. Just as you would go to your primary care doctor for anything from a cut to the flu, general dentistry is much the same when it comes to your oral health.
At Paramount Dental Arts, we also provide general dentistry to young patients, too. Our dental team has been trained to handle young kids, exposing them to gentle and compassionate dentistry at an early age.
---
Benefits of General Dentistry
---
Having a dentist that you can go to for all your oral health needs is important. You find comfort in the familiarity and the dental team understands any concerns or special requests you may have. But there are even more benefits, including:
The ability to have all your dental needs - and the needs of your entire family - handled in one office. From preventative and restorative to cosmetic and emergency, it's all done by those you have grown to trust.
Your dental history and needs are in your file. Your general dentist will know all about your teeth and can move forward with treatment accordingly.
Kids who start out with a general dentist, rather than a pediatric dentist, can continue to have their dental needs met comfortably with the same dentist throughout their lifetime.
Finally, those who are established with a general dentist tend to engage in regular routine care and have a higher level of overall oral health.
---
Procedures Offered
---
At Paramount Dental Arts, we offer a comprehensive list of general dentistry procedures for patients of all ages. Therefore, whatever dental issue you are facing, you can rest easy knowing we have you covered.
---
Why Choose Paramount Dental Arts?
---
At Paramount Dental Arts, we work hard to focus on making our patients feel comfortable - and part of the family from the very first step into our office. This is why we get to know our patients while developing a level of trust and confidence in how we handle dental care. And, it also means we take your fear and anxiety very seriously.
We use state-of-the-art equipment and only the best dental procedures.
We encourage patients to take an active role in their oral care.
We are committed to bringing general dentistry services in a caring, gentle way.
Most importantly, judging your dental needs is not what we do. We understand that there are many factors that impact one's oral care and our sole concern is helping you find treatment, heal, and transform your smile into the one you deserve.
---
Comprehensive Evaluation / Oral Examination
---
An oral examination is a visual inspection of the mouth, head, and neck, performed to detect abnormalities. Low radiation digital imaging allows for a more complete examination, helping the doctor to detect cavities, problems in existing dental restorations, gum and bone recession or other abnormal conditions within the mouth, head and neck area.
---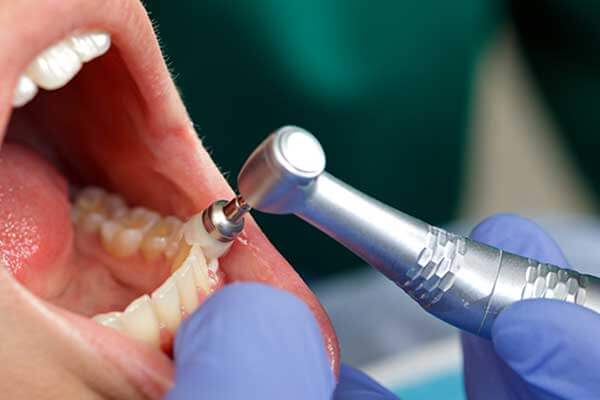 ---
A dental cleaning, also known as an oral prophylaxis, is the removal of dental plaque and tartar (calculus) from the teeth. Specialized instruments are used to gently remove these deposits without harming the teeth. First, an ultrasonic device that emits vibrations and is cooled by water is used to loosen larger pieces of tartar. Next, hand tools are used to manually remove smaller deposits and smooth the tooth surfaces. Once all the tooth surfaces have been cleaned of tartar and plaque, the teeth are polished.
---
Dental sealants are made of a safe resin material which is applied to the surfaces of teeth (commonly permanent molars) to prevent cavities. The sealant material fills in the crevices of a tooth and "seals" off the tooth from cavity-causing agents like food and plaque. The teeth are prepared for the sealant application and the sealant is painted directly onto the chewing surface of each tooth and then hardens. Sealants are applied in one visit.
---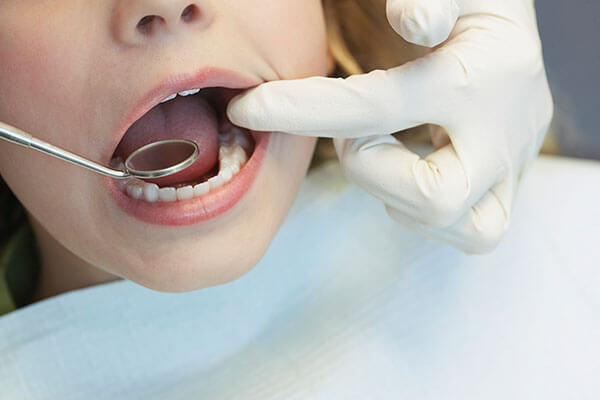 ---
Fluoride is a natural substance that helps strengthen teeth and prevent decay. Fluoride treatments are administered at this office as an important component of pediatric dental treatment. The fluoride is applied to the teeth in a gel, foam, or varnish form.
---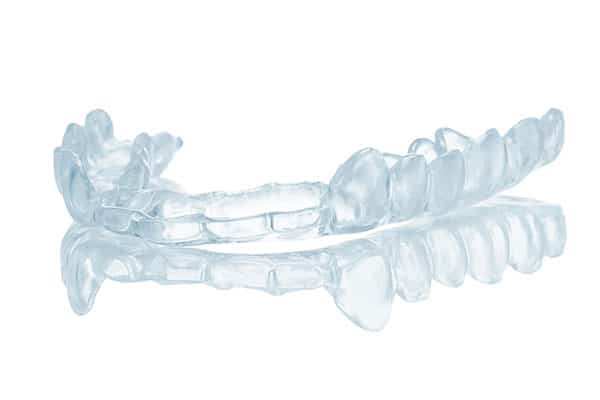 ---
Mouth guards are an often-overlooked component of preventive dental care. Both adults and children should wear mouth guards while practicing and playing sports to protect the lips, gums, teeth, and arches. Custom-made mouth guards offer superior protection to the types of mouth guards that can be bought in stores, greatly reducing the severity of dental and facial injuries.
---
Scaling and root planing is a non-surgical procedure used to treat gum disease. During the scaling process, specialized dental instruments are used to remove dental plaque and calculus from beneath the gums. Planing is the procedure used to smooth the tooth roots after the scaling process. Root planing helps the gums heal and reattach themselves to a cleaner and smoother root surface.
---
Root canals are most often necessary when decay has reached the nerve of the tooth or the tooth has become infected.  When root canal therapy is performed, infected or inflamed pulp is removed from the tooth chamber. The inside of the tooth is then cleaned and disinfected before being filled and sealed to limit the possibility of future infection.  Soon after the root canal is performed, the tooth is restored with a dental crown or filling to protect the tooth and restore normal tooth function.
---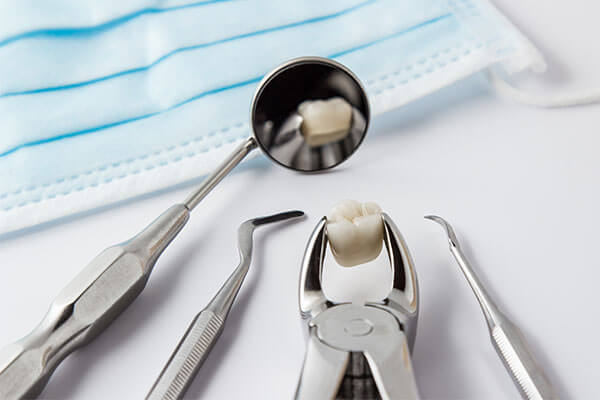 ---
A tooth that can not be saved with restorative procedures may need to be removed. Before removal of the tooth, the area will be numbed with anesthesia. The tooth is loosened from the jawbone and surrounding ligaments and tissues with a gentle rocking motion. Once it is loose, it is gently removed. Stitches may be necessary after the removal of a tooth.
---
FAQs
---
What are the most common dental procedures general dentists handle?
---
General dentists handle a lot of different common procedures. And, while the most common reason patients visit their office may be for routine cleanings, the most common dental procedures handled by the dentist are fillings, crowns, and extractions.
---
Is there a way to get over dental fear and anxiety?
---
Yes, absolutely. Dental fear and anxiety often stem from a bad dental experience, especially as a child. Finding a dentist that pays attention to your personal fears - asking you questions and getting to know what triggers them - can result in adjustments that will allow you to get the treatment you need while being compassionate and cognizant of your feelings.
Paramount Dental Arts is very serious about helping patients overcome their fears to help build a healthy, long-lasting future for their oral health.
---
When should a child first see the dentist?
---
It is recommended that children first see the dentist by their first birthday since teeth begin erupting between 6 and 12 months of age. Learning about proper oral hygiene habits and receiving a thorough examination will help to ensure that you are helping your little one develop a solid foundation for future dental health.
If you would like to learn more or are ready to schedule an appointment, call 973-777-1772.
---