Teeth Whitening in Clifton
---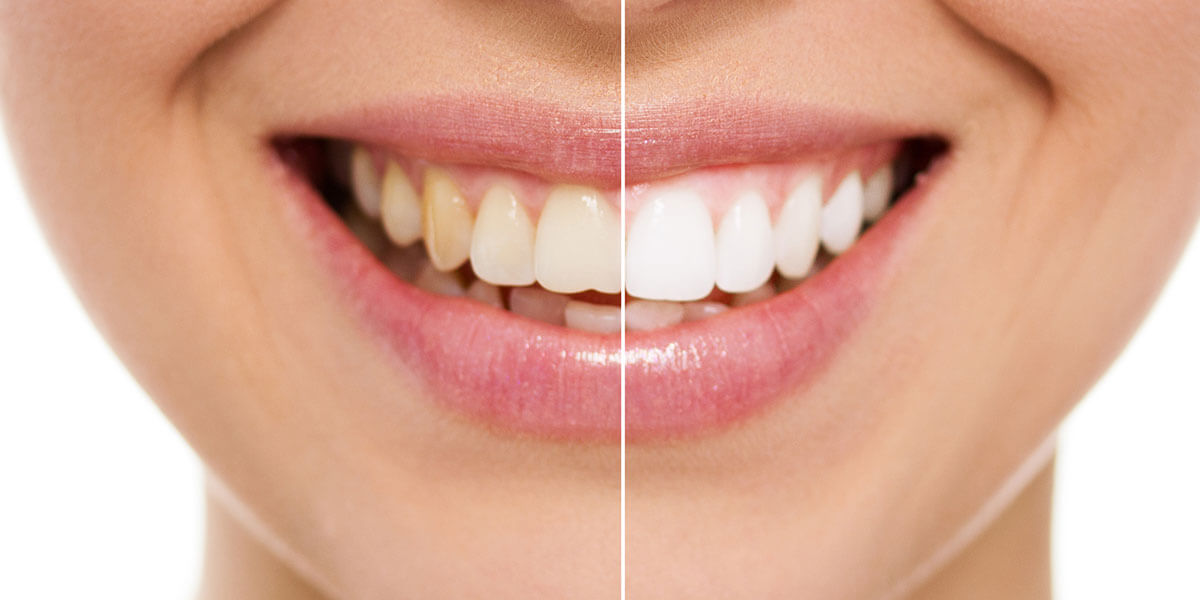 ---
Paramount Dental Arts offers teeth whitening treatments in Clifton, NJ. Call 973-777-1772 to learn more or to schedule an appointment.
---
What is Teeth Whitening?
---
Everyone would love to have a smile that lives up to the phrase pearly whites. Unfortunately, over time, many factors contribute to teeth becoming discolored and stained. Choosing to invest in a teeth whitening treatment can leave you with the bright white smile you've been dreaming of.
There are different types of treatments. For instance, your dentist may apply gel to the surface of your teeth. Or you may have a tray of gel that you hold in your mouth for a specific amount of time. There are also teeth whitening strips, paint-on whiteners, whitening toothpaste and mouthwash, and more.
It is important to note that not all whitening treatments are the same. There are professional teeth whitening treatments that you can only get at your dentist - and then there are those that you buy over-the-counter in your local drugstore. If you are looking for an effective solution, then you will want the treatment offered by your dentist. It is not only safe, but the results are immediate - and stunning.
---
Benefits of Teeth Whitening
---
Walking around with a beautifully white smile from professional teeth whitening can come with more benefits than you probably realized.
Whitening that is even and thorough (as opposed to over-the-counter results)
Increased confidence
Overall enhanced experience
Quick results
A boost to your mental health and overall wellbeing
Safe, monitored treatment
And, when you feel good about yourself, you normally take chances you wouldn't otherwise
take. Which means a professional teeth whitening procedure may just change your life!
---
Are You a Good Candidate for Whitening?
---
Good candidates for professional teeth whitening include patients who have:
Surface (extrinsic) stains
Healthy teeth
Thick enamel (the less eroded the better)
Those who get teeth whitening treatment need to have good oral hygiene habits, too, since maintaining your teeth after treatment is important to increase its longevity.
Who is not an ideal candidate? We've got a list for that, too. Those who meet any of the following criteria should discuss teeth whitening treatments with their dentist before moving forward.
Those with sensitive teeth
Pregnant women or those who are breastfeeding
Anyone under 16 years old
Those who have had extensive dental work, such as implants, crowns, bridges, or who need extensive dental work due to decay, cavities, or exposed roots.
---
Why Choose Paramount Dental Arts?
---
At Paramount Dental Arts, we are committed to our patients. And, when they feel good, so do we. That's why we love helping our patients attain a bright, white smile that can enhance life in so many ways.
With the help of the best teeth whitening treatments on the market, we perform in-office teeth whitening - with immediate results. The entire office visit should last no more than 90 minutes. How is that for a life-changing experience?
If you'd like to learn more about teeth whitening procedures, we are here to answer your questions or discuss the options that may work best for your teeth.
---
FAQs
---
Do professional teeth whitening treatments hurt?
---
Many people have professional teeth whitening treatments without any side effects at all. However, it is possible to experience a little sensitivity following the procedure. This may last anywhere from a couple of minutes to a couple of days, but shouldn't require anything more than over-the-counter pain medication.
---
Can yellow teeth turn white again with professional treatment?
---
Believe it or not - yes! Yellow teeth can turn white again with the use of professional teeth whitening treatments. Your dentist can help you determine the best solution for your particular teeth.
---
Is it safe to whiten your teeth?
---
Teeth whitening products are safe for your teeth. Professional treatments should be used only under the care and attention of an experienced dentist. The over-the-counter variety has a much lower concentration of effective ingredients making it safe to use on your own, but also not as effective.
---
Does teeth whitening damage your tooth enamel?
---
No, teeth whitening does not damage your tooth enamel.